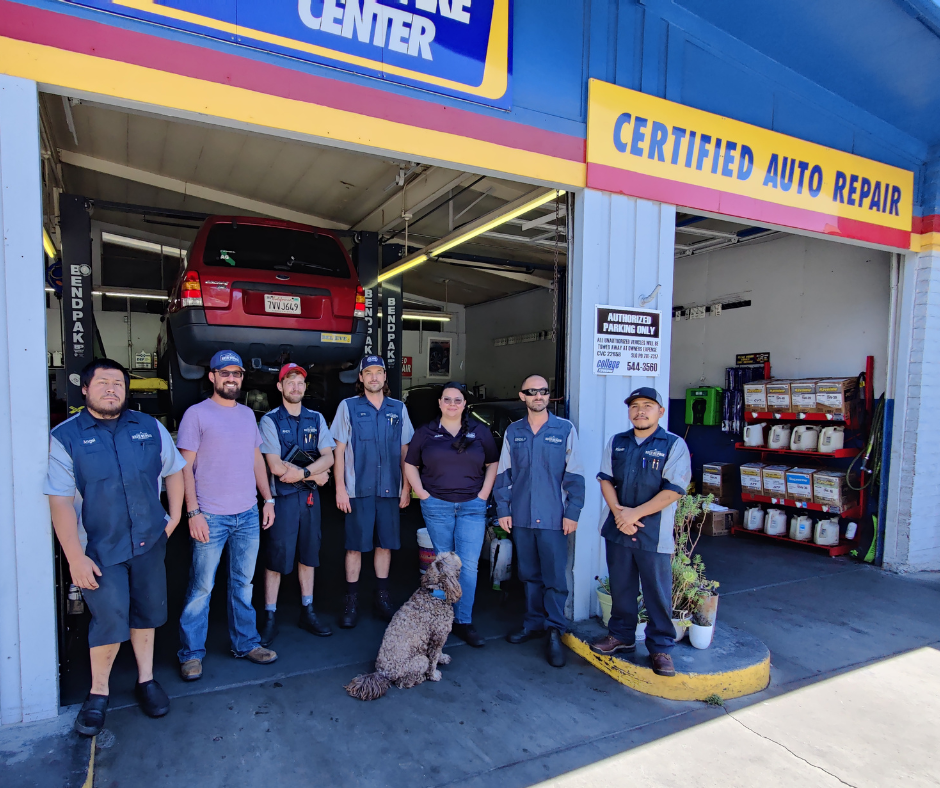 Taking your car to the shop is never something people love to do, but it's a necessity if you want to maintain it properly. So, the real question you should be asking is not if you should take your vehicle in to be maintained by the pros, but where you should take it: the local shop or the dealership? There are pros and cons to both, but your local auto repair shop has a lot more benefits that you may not have thought about. Here's a list from the master San Luis Obispo mechanics at Certified Auto Repair in downtown SLO.
Same master mechanics, state-of-the-art equipment
All of our mechanics stay current with the latest repair advancements by taking classes and getting certified through Automotive Service Excellence (ASE). Some of our technicians are both manufacturer- and A.S.E.-certified, so don't be afraid to ask about their certifications.
The technicians at Certified Auto Repair are just as expert in their knowledge and experience as you'll find at a dealership. There are also many shops that specialize in only one make of vehicle and so can be trusted to know their stuff. In addition to specializing in hybrid and electric car repair and maintenance, Certified Auto Repair has the expertise and state-of-the-art equipment to work on any car make or model, which is terrific if you have more than one make of car and want one-stop shopping and prefer to see the same faces each visit.
You're treated like family
There is nothing more important than a competent mechanic, and you won't get to know your mechanic unless you go to a small garage. Certified Auto Repair allows for direct communication with your mechanic. You are able to get to know your mechanic (and our entire team and owner Isaac Feldman) by name. We'll become very familiar with your vehicle and anticipate issues or problems down the road.
At dealerships, you're often just a number on a computer printout, and you most likely won't even meet the mechanic. Particularly at larger dealerships, you'll have no idea who is working on your car, what his experience is or if the same mechanic will ever work on your car again. Recommendations for the future will probably be confined to whatever is on the manufacturer's or the dealer's own maintenance schedule and will be made by a service advisor.
The one-on-one relationship between driver and mechanic that smaller repair shops foster can really help consumers have confidence in both the work that's performed and in the vehicle itself. Local mechanics are more willing to help you understand how your car performs and what it needs. You can ask to look under the hood or the chassis with your local mechanic, and perhaps learn something about what goes where or why a service needs to be performed.
Better service, equal skills, lower price
Price is one of the biggest advantages that small shops have over dealerships. The overhead at dealer service departments — the nice facilities, additional personnel and so on — translates into a higher labor rate per hour — roughly $15-$20 per hour higher, and sometimes more — than that of independent facilities. It isn't difficult to find a huge disparity in parts price markup as well. This means your total bill with a dealer could be significantly more than a small garage, though exactly how much will depend on the kind of service you need and the individual garages you visit.
Bring your car by Certified Auto Repair SLO to find out for yourself the benefits of maintaining your vehicle at a local garage.