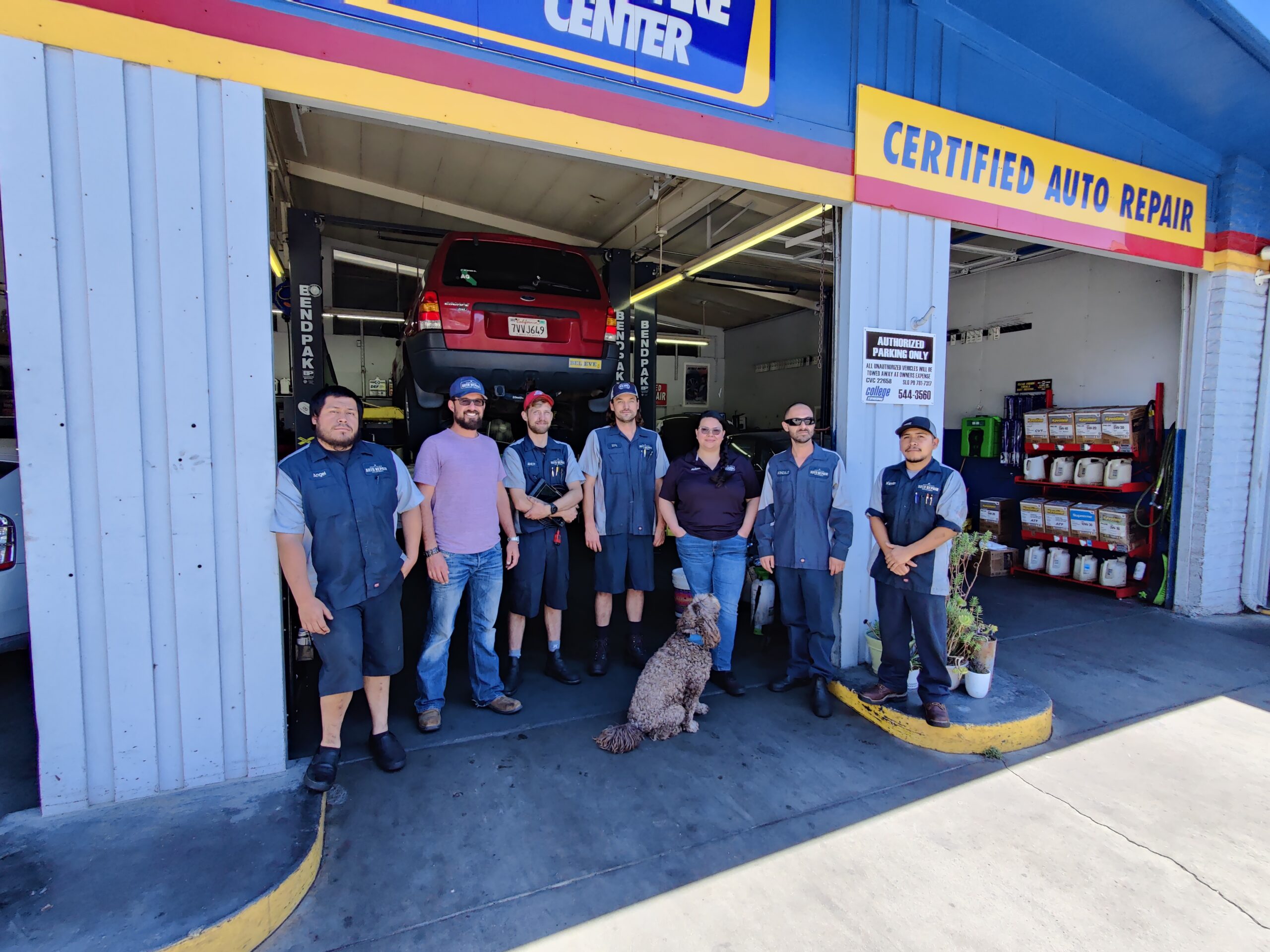 MEET THE CERTIFIED AUTO REPAIR TEAM
Strong Team, Satisfied Customer
The Certified Auto Repair team puts people first. Our mechanics ensure vehicles are safe and reliable to serve our customers' needs. We're also proud to say that our mechanics are some of the best auto repair technicians in town. We strongly believe happy, well-equipped employees create happy, well-served customers, so we make it a priority maintain a positive environment at our auto repair shop.
Isaac Feldman, owner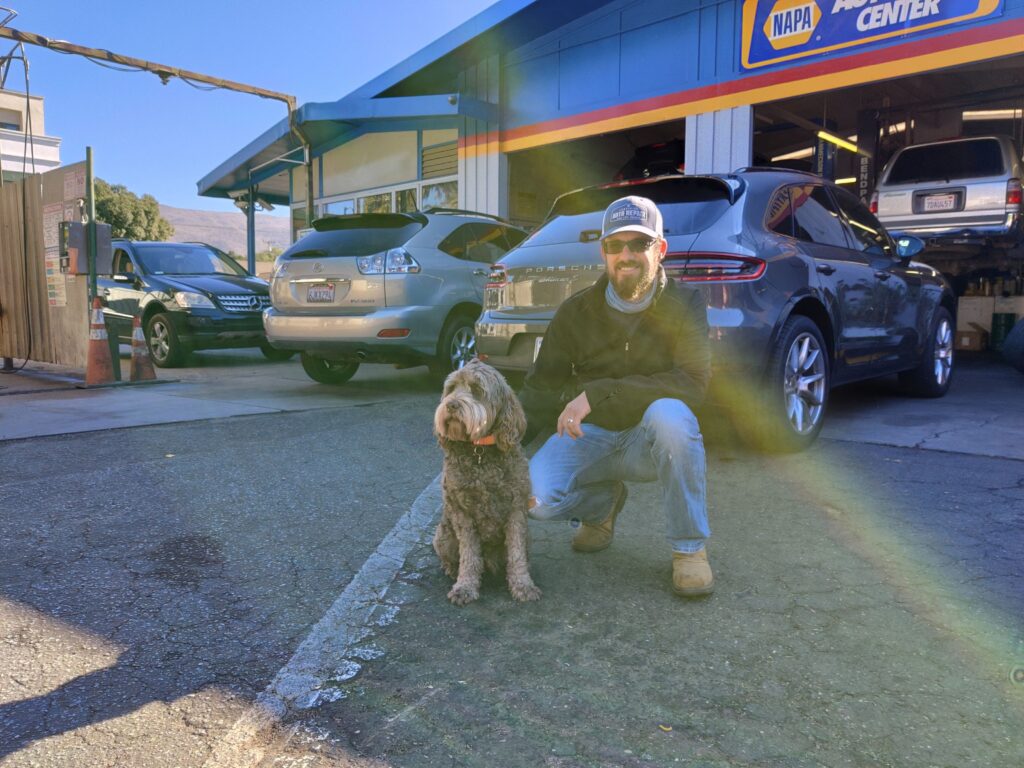 "I love the people part of auto repair. Working with our customers and my team brings me great joy and satisfaction."

Isaac Feldman, owner
A car enthusiast since as long as he can remember, Isaac became the owner of Certified Auto Repair in 2014, moving to SLO with his wife and family from the Los Angeles area. He's been in the automotive industry since his teenage years and prior to purchasing the shop was in high-end European car sales, working with Porsche for 10 years. When Certified Auto became available, Isaac jumped at the opportunity to be a part of the close-knit SLO community, own his own business and build a team and repair shop the community would be proud of while also still living his passion for cars.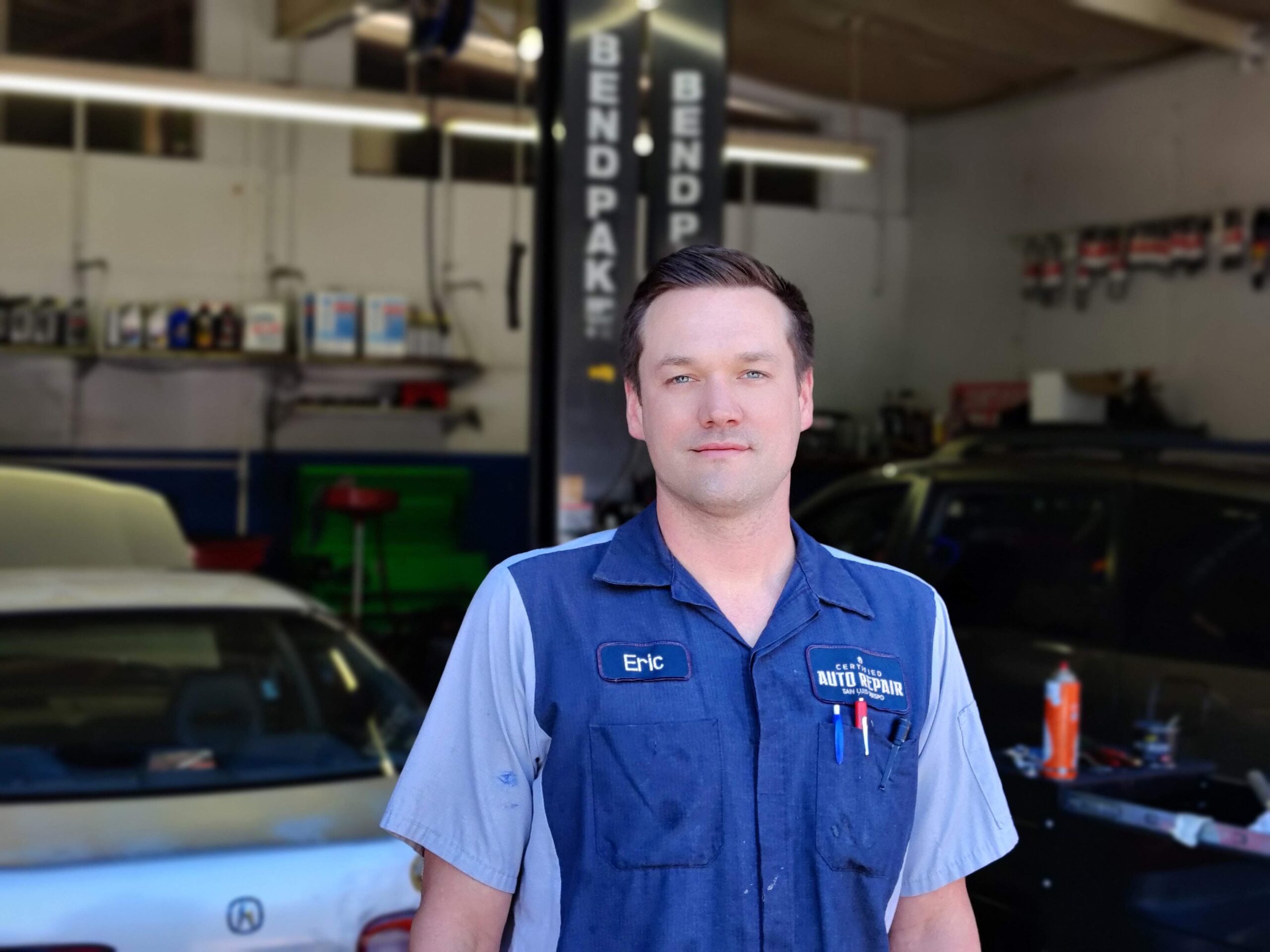 Eric
Tracy
Shop Foreman
A UTI graduate with over 15 years of auto industry experience, Eric has knowledge of all vehicle makes and models – everything from 60s muscle cars to the latest hybrids and electric vehicles. With a "curiosity for fixing things, taking stuff apart and building things," Eric never quits until a problem is diagnosed and always verifies to ensure we're performing the correct repair. He received his initial training through the Mercedes program in Santa Barbara, worked at an independent European shop before coming to SLO and then Certified Auto two years ago.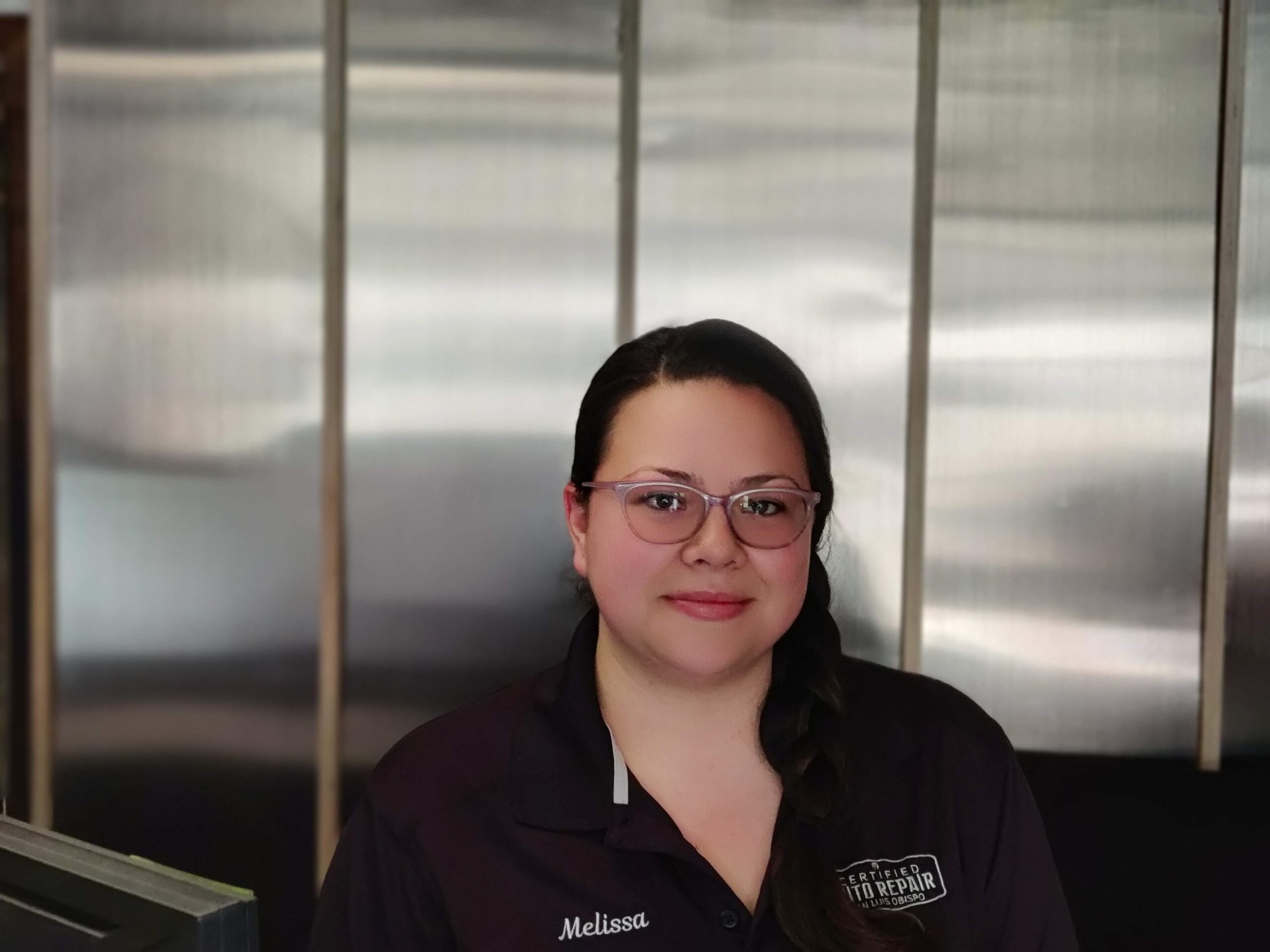 Melissa
Shaffer
Service manager
The lynchpin in our day-to-day operations and driving force in making sure the shop is a smooth-running machine, Melissa is likely the first face you'll see or voice you'll hear when you walk or call into the shop. She's the liaison between technicians and you! She assists customers in determining problems with their vehicles while providing accurate repair descriptions to technicians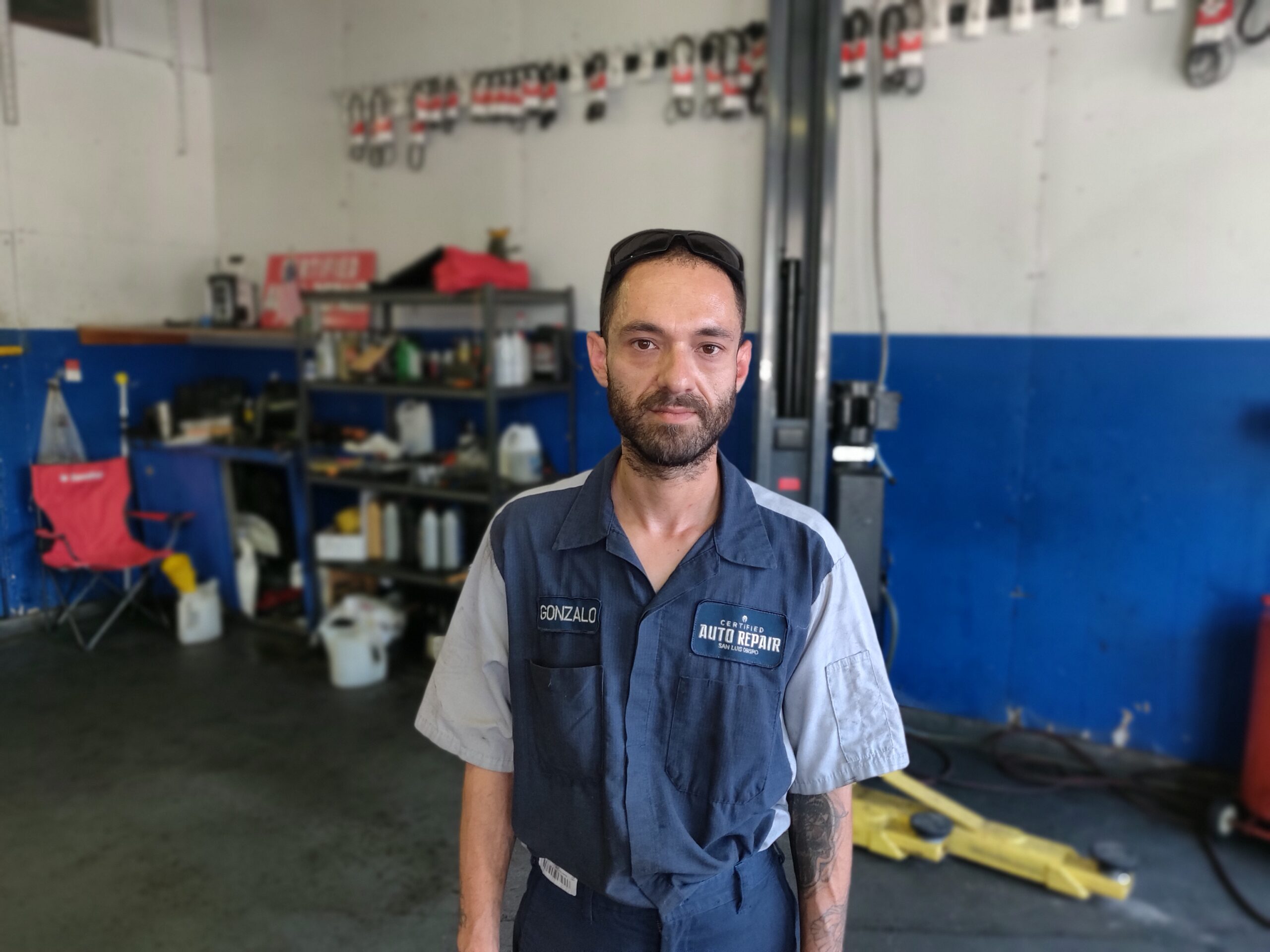 Gonzalo Mendoza
Service advisor
Gonzalo transitioned from serving as a technician to service advisor in the summer of 2022. Gonzalo has been one of our most talented and experienced mechanics since he joined the team, has been in the automotive industry since he was 17 years old and has over 10 years experience. He's also been our go-to guy for inspections and said he loves the "problem-solving" dynamic they present, which has helped him transition seamlessly into his new role helping customers ensure they're getting the maintenance they need and nothing they don't for their vehicles.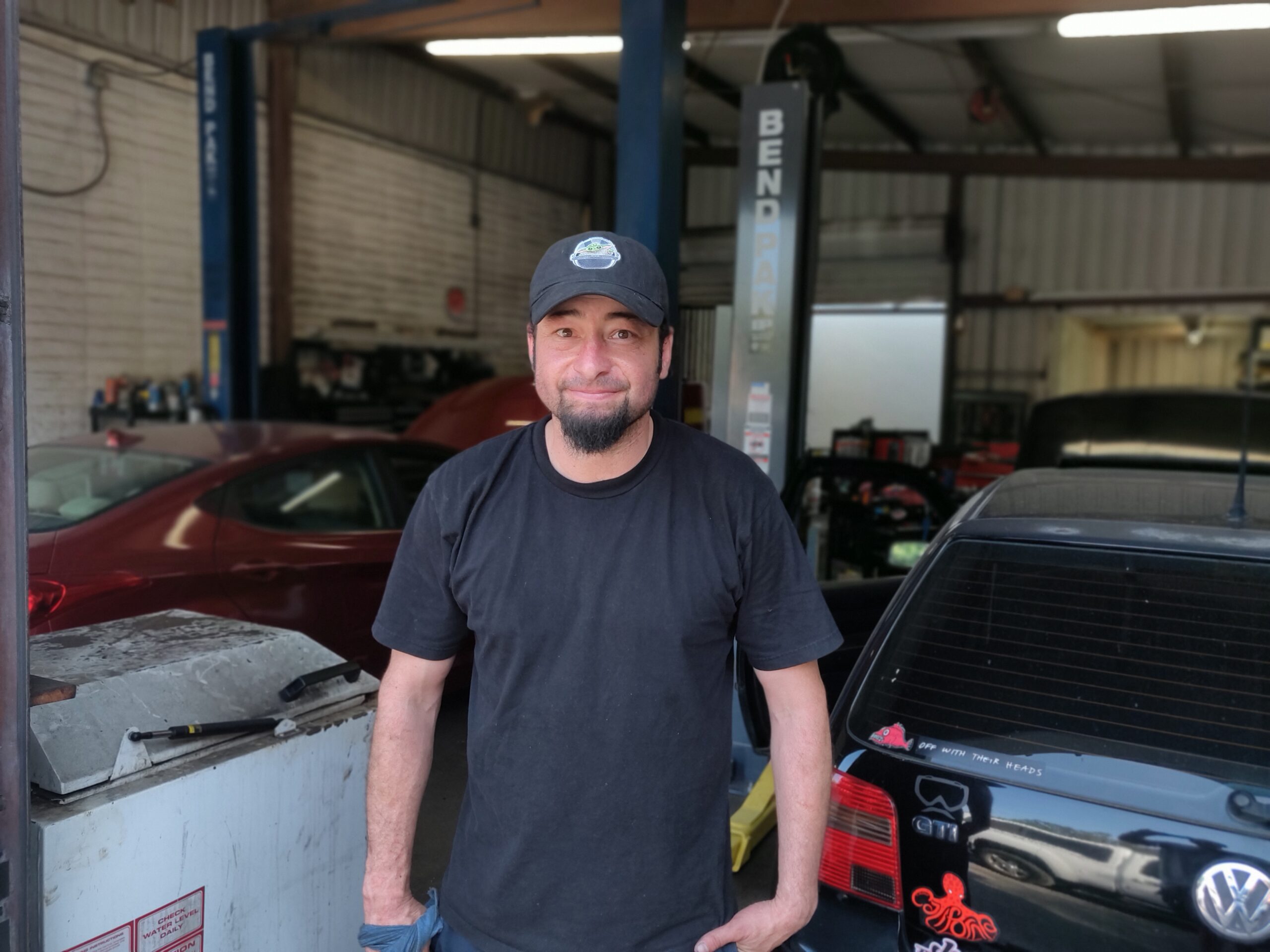 Mondo Espinoza
Repair technician
This is Mondo's third stint at Certified Auto, which he says has become "like home." He started under previous ownership 20 years ago as a 20-year-old and has made his way back twice after stints in Portland and other shops around the San Luis Obispo area. He recently rejoined the team out of a love for working at independent shops because of "the variety of vehicles we get in with different symptoms and issues always keeps you on your toes. You can't just cruise along." He loves working with a team of other passionate mechanics where "we can bounce ideas off each other and problem solve together."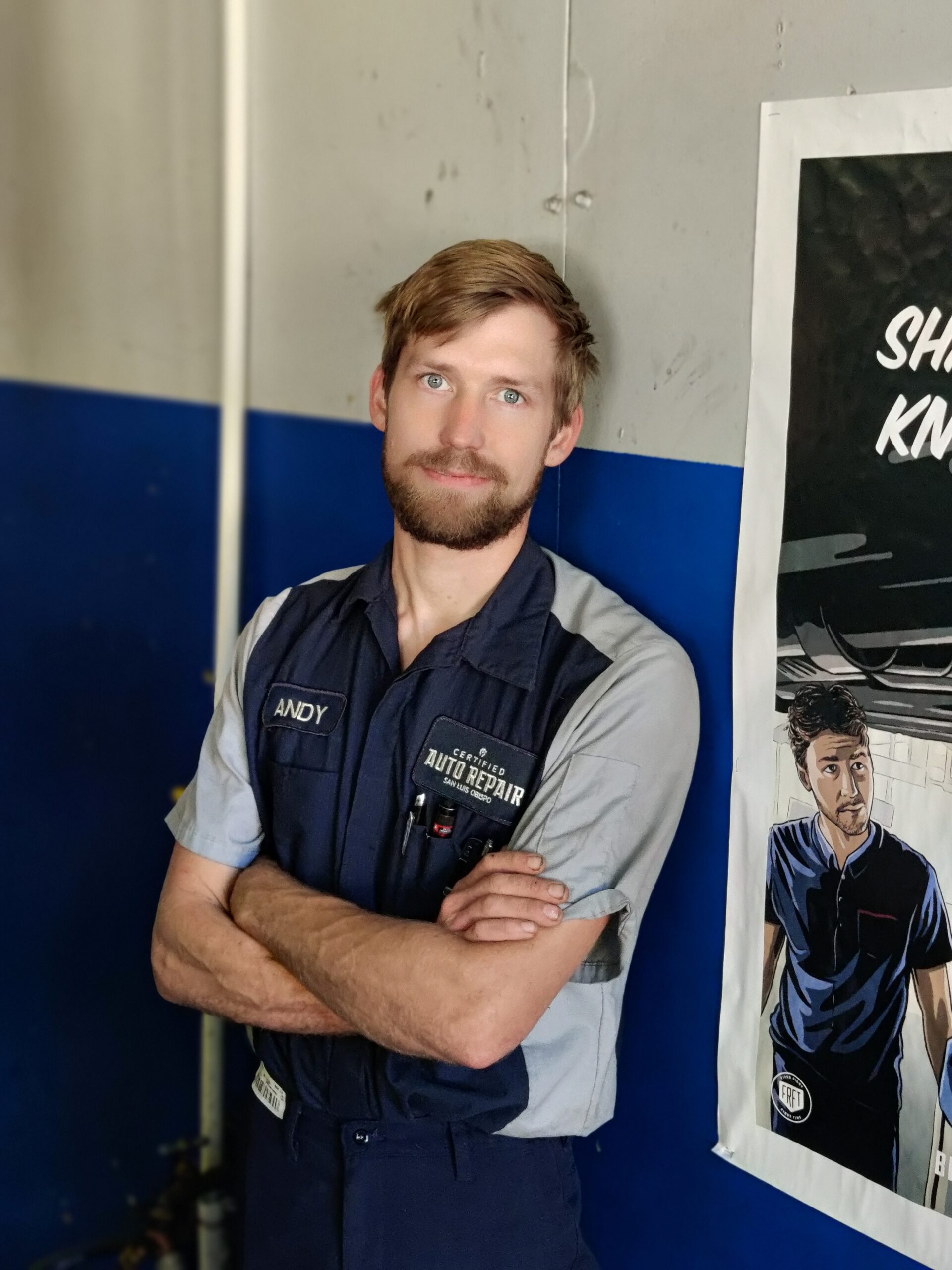 Andy Reiber
Repair technician
A Nissan master technician who is also ASE and electric vehicle certified, Andy brings talent, knowledge and passion to the team.
He particularly enjoys working on vehicle electrical systems and performance optimization. "Squeaks, rattles, bring it on. Your lights are flickering on your dash? Bring it," he said.
And he may be Nissan certified, but "if it has engine and wheels, I can work on it."
His personal project cars are a Mitsubishi EVO and Land Rover Discovery, which he loves to take on camping trips.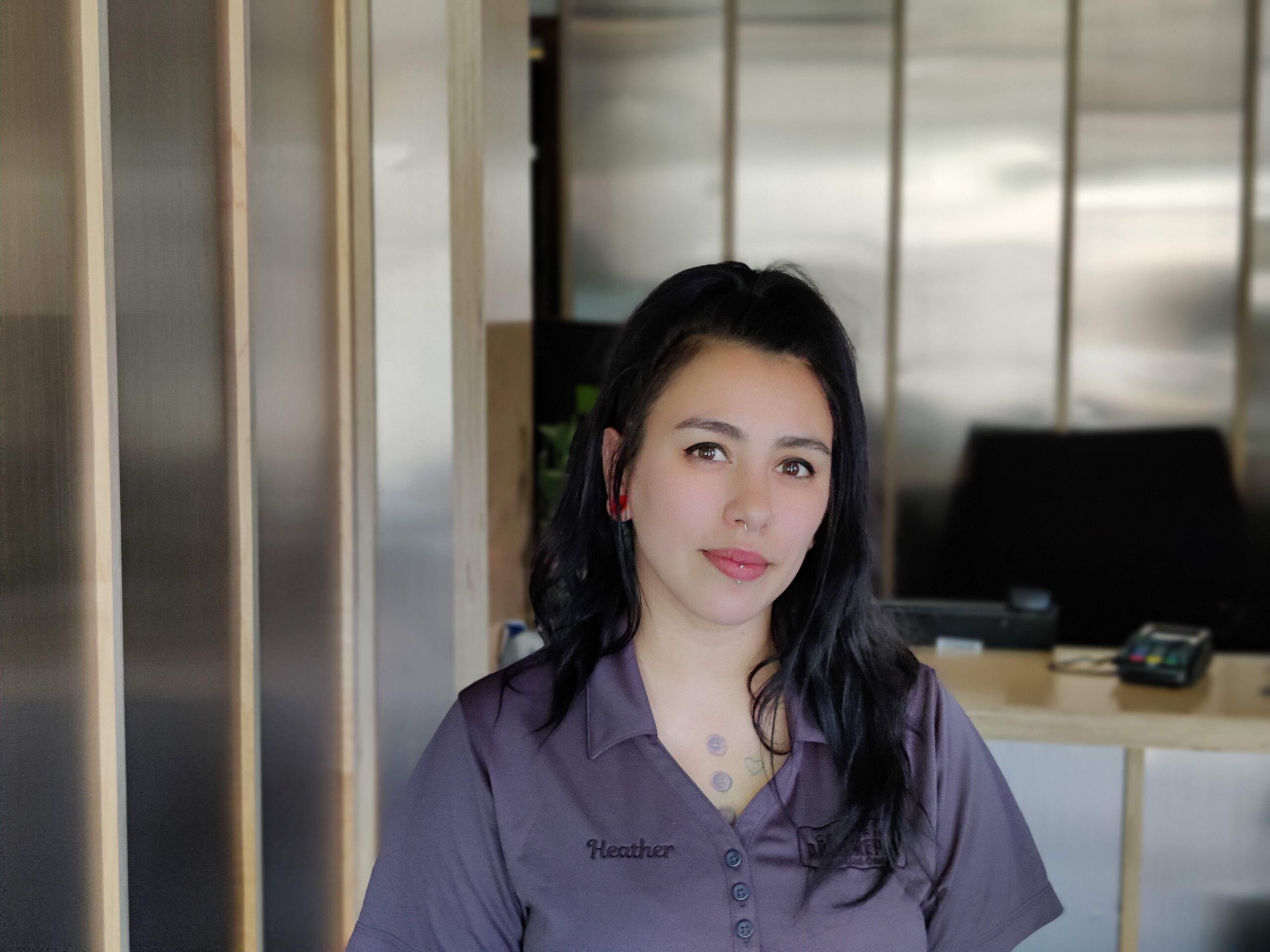 Heather
Harris
Service advisor
The newest member of the team, Heather joined us this summer and, like Melissa, serves as a liaison between technicians and you! She's the first voice you'll hear when you call or walk into the shop to make sure all your needs are being met during your visit.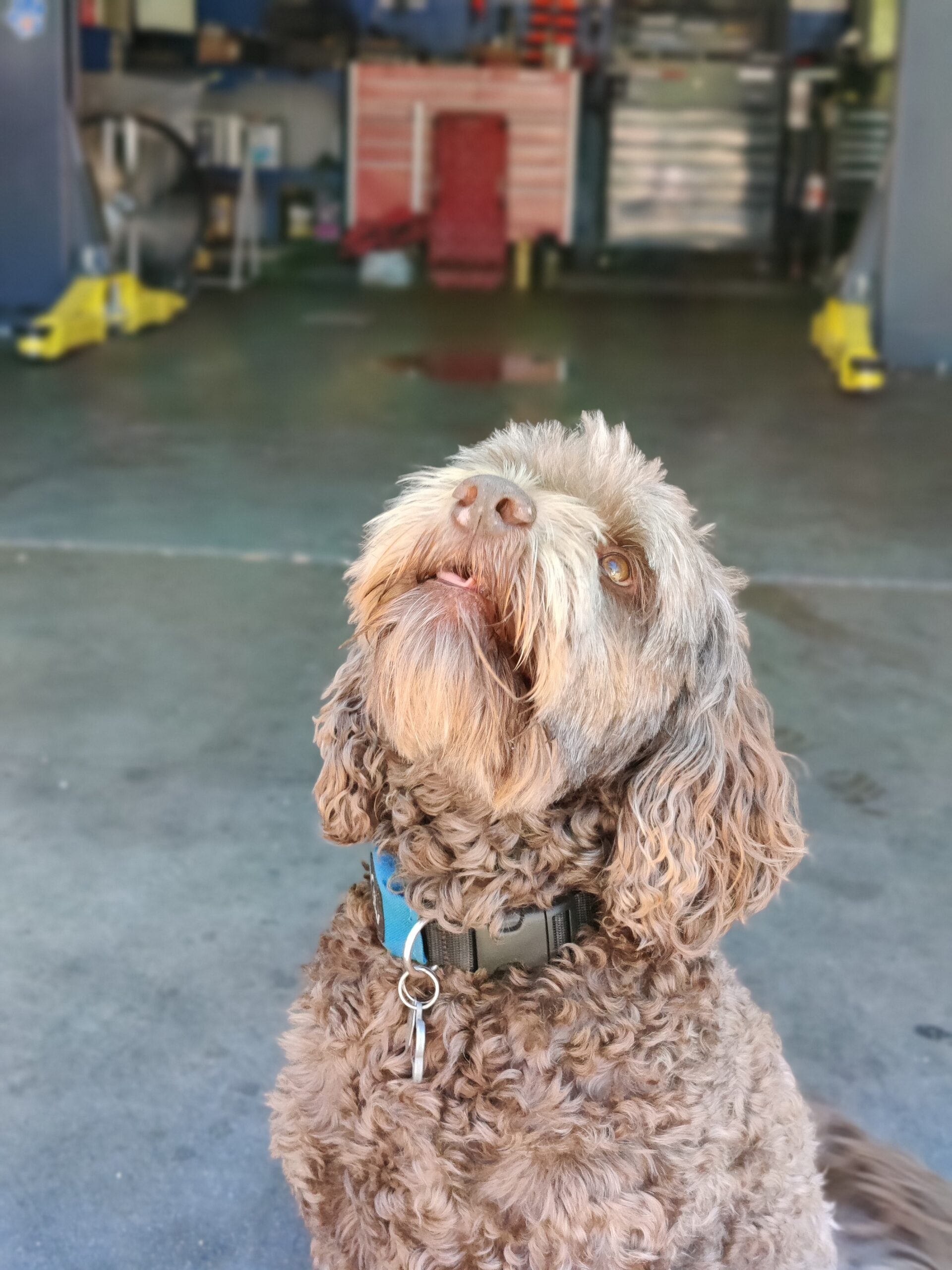 Lula
Shop dog and greeter
The star of the show, Lula the Labradoodle makes it her job to brighten the day of everyone who walks through our door. Come for the quality auto repair, stay for Lula! Follow her exploits @lulaatwork on Instagram.
Certified Auto Repair — Auto Repair & Service in San Luis Obispo, CA
We also serve Avila Beach, Los Osos, Morro Bay, Pismo Beach, San Luis Obispo, Santa Margarita, Shell Beach, Atascadero, Arroyo Grande, Grover Beach, Oceano, Nipomo, Cayucos, Cambria and Paso Robles.
---
393 Marsh St. • San Luis Obispo • CA 93401 • (805) 543-7383 
© Cliff Jump Media. All rights reserved.
Work with us! Click here to view open jobs with Certified Auto Repair.