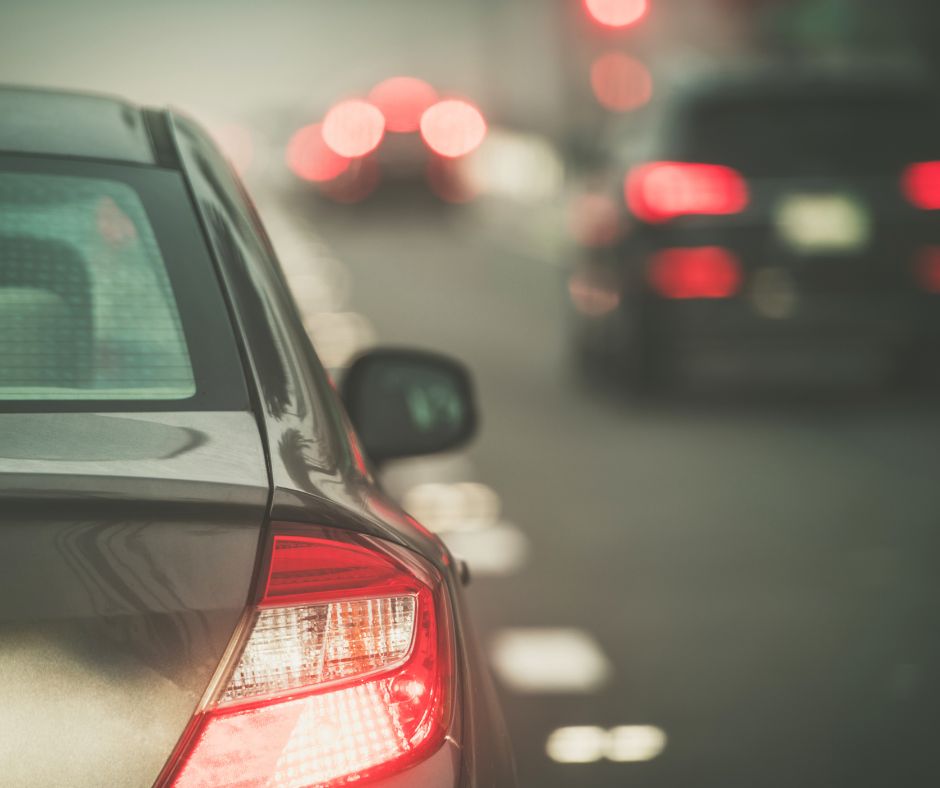 Fall is the time for shorter days, cooler weathers and cozy clothes, but it's also when we really start to put miles on our cars. Taking the kids to school and activities along with the return of commuting to our jobs, and the wear and tear can really add up. To ensure your car keeps running smoothly even as you ask more and more of it, our master San Luis Obispo mechanics at Certified Auto Repair in San Luis Obispo have come up a list of commuter maintenance tips.
Shorts trips can cause more wear on your vehicle
First off, what many people don't know is that shorter commutes can actually be more taxing on your vehicle. For instance, in a long-distance drive, the alternator has a chance to recharge the battery. On quick trips, the battery does not have that chance. This can minimize the life of the battery. 
Not to mention, the oil also needs a chance to burn off combustion byproducts and moisture. Also essential is making sure the engine reaches a prime temperature also ensures that the running parts are properly lubricated. Short trips deny the engine a chance to do these things and reduce the performance of the vehicle. With that in mind, it is imperative that the vehicle has an inspection before taking a long journey. 
Get regular maintenance
Take the vehicle for a little routine vehicle maintenance to prevent unwanted breakdowns. Long-distance trips can expose the underlying issues that have been ignored on short trips. To minimize potential problems, have a professional mechanic perform a vehicle inspection to identify and repair needs calling for immediate attention or brewing. A preventative checklist includes the following: 
CHECKING OIL AND FLUIDS
The amount of oil and fluids in the vehicle impacts how well the engine keeps cool, reducing wear and tear by keeping moving parts lubricated and assists in the overall function of the engine.
VISUAL INSPECTION AND TIRE ROTATION/REPLACEMENT
Fortunately, visually checking the tires is one item most owners perform on a regular basis. However, the rotation and/or replacement of the tires is what falls by the wayside.
CHECK LIGHTS
The last thing you want to discover on a dark winding road is that your headlights are about to go out. This compromises road safety and can cause a trip delay. If ignored, your safety is compromised as well as risking a citation. Therefore, be sure that all the lights on the vehicle are operational is important.
Regularly check your tires
Tires are an essential part of the vehicle. After all, that vehicle is not moving without a set of tires on it and, if compromised, can influence the ease of the vehicle's operation. Checking the depth of the tread and air pressure could mean the difference between a smooth ride and a night pulled over on the highway. For extra preparation, having a spare in the trunk is a terrific idea as well, especially if long commutes are regular or you are embarking on a trip. 
Stay ahead of your vehicle's needs
Undergoing preventative measures makes a road trip doable and uncompromised as well as does not put your vehicle at risk and progressively undergoing damage. In most cases, all the stop-and-go trips around town are the cause of auto repair needs that were ignored. With everything that the vehicle goes through on a regular basis and burns through, staying ahead of a vehicle's needs is especially essential if you commute frequently or are embarking on more travel than usual. Routine vehicle maintenance will drastically reduce the chances of needing an emergency auto repair on the road during commutes or travel. The master mechanics at Certified Auto Repair in San Luis Obispo are here to help.