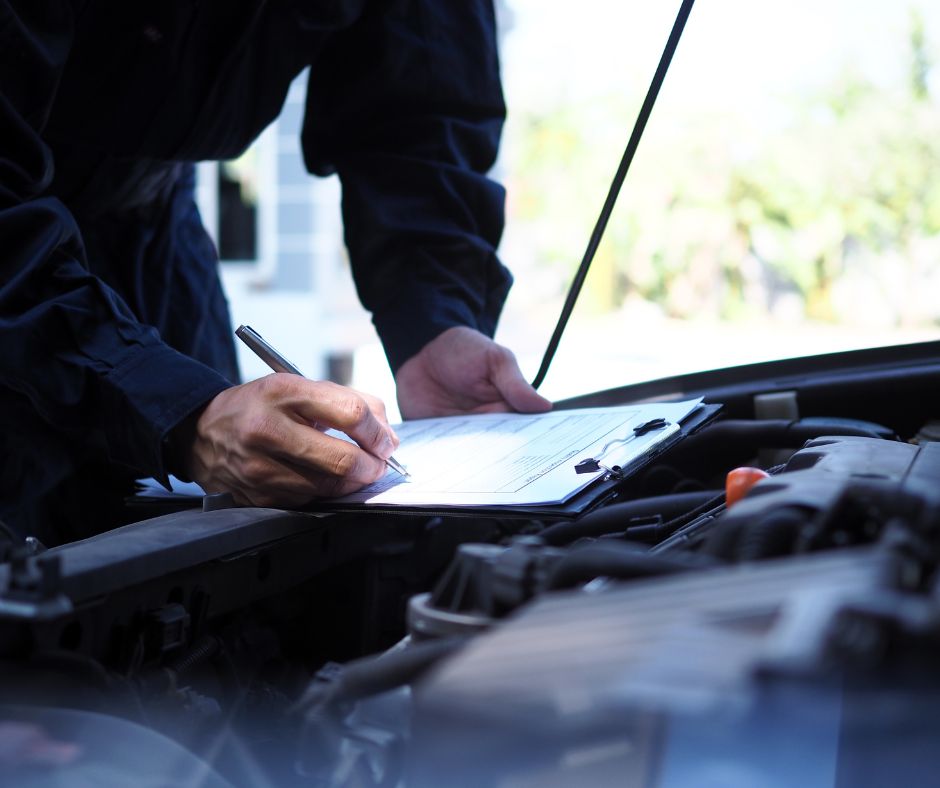 At Certified Auto Repair in San Luis Obispo, we talk a lot about specializing in hybrid vehicle repair and maintaining your hybrid vehicle at a local repair shop. But there's a big difference between us talking about the benefits of having your hybrid maintenance and repair done at a local auto shop vs. the dealership.
So don't take our word for it; take it from one of our happy customers who recently brought in his 2006 Toyota Hylander hybrid with a number of issues. He was ready to throw in the towel and sell it "as is." But we quickly diagnosed the problems and had him back on the road in no time.
"Long story short, I'm keeping my 06 Hylander hybrid thanks to Certified Auto Repair," Josh said. "The whole team is cool. Gonzalo the service writer, Mondo the tech, and Eric the hybrid pro, all so smooth."
Regular hybrid maintenance is crucial
As more and more drivers embrace the eco-friendly revolution, hybrid vehicles have become increasingly popular due to their lower emissions and improved fuel efficiency. Owning a hybrid car not only helps the environment but also saves you money in the long run. To ensure that your hybrid vehicle continues to perform optimally and provides you with the maximum benefits, regular maintenance is crucial. While many people believe that dealership servicing is the only option for hybrid vehicles, there are several compelling reasons to consider maintaining your hybrid at a local auto shop. Our friendly San Luis Obispo mechanics have put together a list of key benefits of entrusting your hybrid vehicle's maintenance to a local auto shop.
Cost-Effectiveness: One of the primary advantages of opting for a local auto shop for hybrid vehicle maintenance is cost-effectiveness. Local auto shops typically offer competitive prices and may even provide discounted rates compared to dealerships. Since hybrid vehicles have complex systems, some drivers assume that dealership servicing is the only option. However, local auto shops often employ certified technicians who are skilled in hybrid vehicle maintenance. By choosing a reputable local auto shop, you can save money without compromising on the quality of service.
Personalized Attention and Customer Service: When you take your hybrid vehicle to a local auto shop, you can expect personalized attention and excellent customer service. Unlike dealerships that often handle multiple vehicle brands, local auto shops may specialize in hybrid vehicle maintenance. This specialization allows the technicians to focus specifically on the unique needs of hybrid cars, ensuring a higher level of expertise and attention to detail. Moreover, local auto shops often prioritize building long-term relationships with their customers, providing a more personalized experience and fostering trust.
Quick Turnaround Time: Local auto shops are known for their efficient and timely service. Since they have smaller customer bases compared to dealerships, they can often provide quicker turnaround times for maintenance and repairs. This is particularly advantageous when you encounter unexpected issues with your hybrid vehicle and need immediate attention. Local auto shops are more likely to accommodate your needs promptly, ensuring minimal disruption to your daily routine.
Access to OEM Parts and Quality Aftermarket Options: Contrary to popular belief, local auto shops have access to original equipment manufacturer (OEM) parts for hybrid vehicles. This allows them to provide the same level of quality and reliability as dealerships. Furthermore, many reputable local auto shops also offer quality aftermarket options that can save you money without compromising performance or longevity. These shops are often well-connected within the automotive industry, enabling them to source reliable parts quickly and efficiently.
Supporting the Local Economy: By choosing a local auto shop for your hybrid vehicle maintenance, you contribute to the growth and development of your local economy. Small businesses play a vital role in creating jobs and fostering economic stability within communities. Supporting local auto shops helps ensure their sustainability and allows them to continue providing valuable services to the community. In addition to enjoying the benefits of personalized service and expertise, you can take pride in being a responsible and supportive member of your local business ecosystem.
Maintaining your hybrid vehicle at a local auto shop like Certified Auto Repair SLO offers a multitude of benefits. From cost-effectiveness and personalized attention to quick turnaround times and access to quality parts, local auto shops have a lot to offer. By choosing a trusted local auto shop for your hybrid vehicle maintenance needs, you can experience peace of mind, superior service, and the satisfaction of contributing to your local economy.
But once again, don't take it from us; we'll let Josh wrap this up.
"I ate candy, drank cold waters and hung out till the car was fixed," he said. "By the way, I heard them consulting about others car, and it was obvious they make an effort to be reasonable."
Thanks, Josh! Give us a call when you're ready to see what sets Certified Auto Repair in San Luis Obispo apart from the rest.